Detta evenemang har redan ägt rum.
Kingdom Intensive Online
11 januari 2021 @ 20:00

-

11 februari 2021 @ 21:30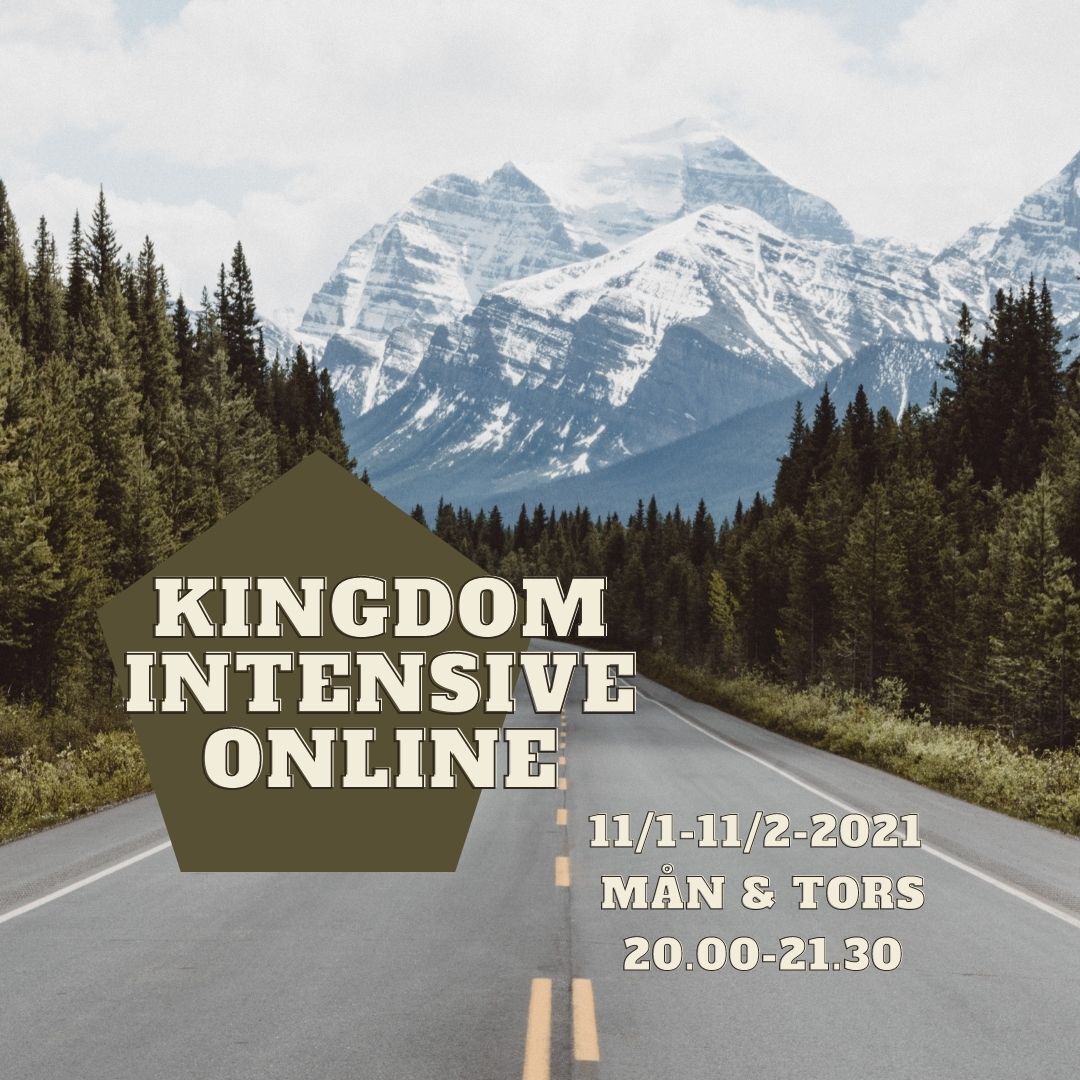 Börja året på bästa sätt genom att anmäla dig till femveckors kursen om Guds rike: "Kingdom Intensive online" som New Wine Cymru (Wales) håller i, men som vi i Sverige inbjuds ta del av.
Det kommer vara undervisning och praktik på måndagar och torsdagar kl 20.00-21.30 (svensk tid) med start 11 januari och avslut 11 februari.
Kursen är gratis, men du behöver anmäla dig här.
Bruce Collins som är huvudansvarig för kursen har tidigare varit ansvarig för New Wines internationella nätverk, arbetat som präst i anglikanska kyrkan och bor numera i Wales och är involverad med New Wine där. Han har varit i Sverige många gånger och undervisat och betjänat oss. Han har bl.a. skrivit boken Profetera – en praktisk handbok i att utveckla sin profetiska gåva som översatts till svenska.
Extra varmt välkommen om du är under 30 år!
Nedan kan du läsa mer om kursen:
Following the success of the online Kingdom Intensive course led by Bruce Collins during lockdown, New Wine Cymru is pleased to announce that it will be providing a second online opportunity to attend this foundational Kingdom ministry course this coming January/February 2021.
The Kingdom Intensive provides Christians with a Biblical understanding of Jesus' gospel message of the Kingdom and equips them to minister in the same authority, gifts and power of the Holy Spirit – as modelled to us by Himself, His Apostles and the New Testament Church.
The 2021 Kingdom Intensive course will be taught by Bruce, with contributions from Matthew Richards and Chloe Swart.
Matthew is a member of the senior leadership team of Cornerstone Church in  Swansea, Wales.  He holds a first-class Masters degree in Kingdom theology and he regularly sees healings and salvations both within and outside the Church setting.
Chloe leads  Alpha Wales, holds a first-class honours degree in Theology and is currently working on a PhD thesis on current phenomena of healing miracles in Wales.
The course consists of 2x 1hr 30 minute sessions per week on Mondays and Thursdays starting at 7pm (UK time) on Monday 11th January for five successive weeks. We would especially encourage the under thirties to attend the course and ask that Church leaders recommend it to them.
Mon 11 Jan: Session 1
Thurs 14 Jan: Session 2
Mon 18 Jan: Session 3
Thurs 21 Jan: Session 4
Mon 25 Jan: Session 5
Thurs 28 Jan: Session 6
Mon 1 Feb: Session 7
Thurs 4 Feb: Session 8
Mon 8 Feb: Session 9
Thurs 11 Feb: Session10