Practical Prophetic Training
23 april 2020

-

25 april 2020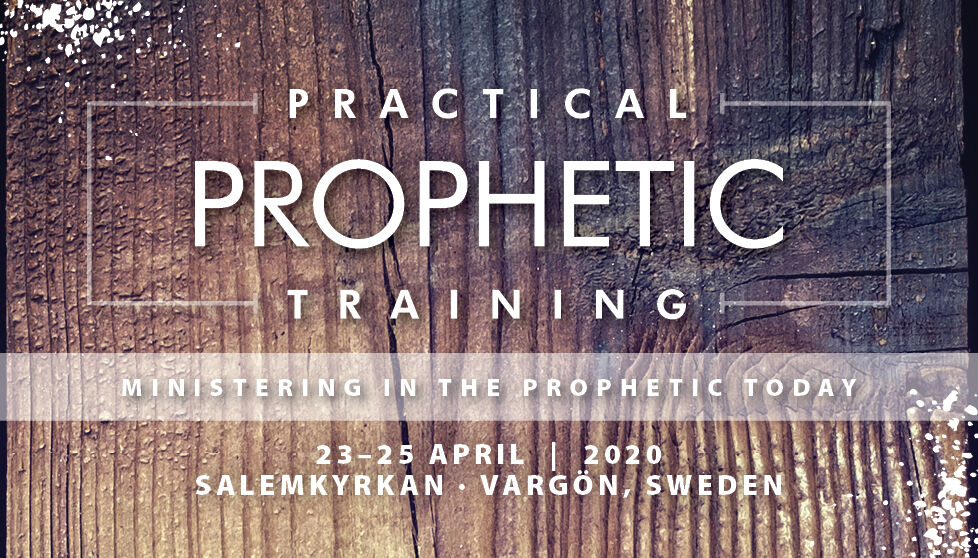 Anybody can get a word but where are the prophets who are building up the church?
This course prepares you for a prophetic calling that goes beyond entertainment and self-promotion Christianity. God is preparing and raising up an army to break the chains of bondage and to set the captives free. If you're ready to jump into the full reality of your prophetic gifting, to clarify your understanding of the times and how your gifts will be used for the battle at hand, then this course is for you.
Date: 23-25/4-2019
Location: Salemkyrkan, Vargön
Materials provided: Practical Prophetic Training Workbook
You will need to bring: Bible + Pen, Your appetite to learn
More information will be updated and the registration open soon
Download poster to print PPT Poster – SWEDEN 2020.